The printing methods of dinnerware are as follows:
1, decals
Flower transfer is to use pasting method to move the colorful patterns on the floral paper to the ceramic body or glaze. Also known as "shifting flowers". It is the most widely used decorative technique in modern ceramics. It is divided into over-glaze decals and under-glaze decals. On-glaze decals include film transfer decals, clear water decals and glue decals. Under-glaze decals are those that only print the outline of the pattern on the decal paper, and then manually fill in the color after pad printing; there are also those that apply the line color at one time, called water decals.
2. Pad printing
Tableware pad printing glue uses the pattern on the steel plate as a carrier, and then transfers the pattern on the steel plate to the tableware. The tableware pad printing glue requires fine quality, no impurities, good resilience, good oiling, and clear pattern printing. .
3. Screen printing
According to the principle of screen printing, the ink is printed on the surface of the flat glass, and then the curing measures of the ink are adopted to make the pattern firm and durable.
4. Thermal transfer
Thermal transfer green printing, non-toxic, non-polluting, in line with international non-toxic standards, four-color printing patterns are formed at one time, without color registration, avoiding the shortcomings of inaccurate color registration in other processes, and the image after transfer. The text color is clear and natural. Bright color.
5. uv printing
The uv printer is the best machine for printing ceramic tile and ceramic materials, and the printed effect is 3D and embossed. The uv printer has a novel printing process and truly achieves the era of intelligent printing. The materials processed by the ceramic uv printer are environmentally friendly, easy to clean, and atmospheric.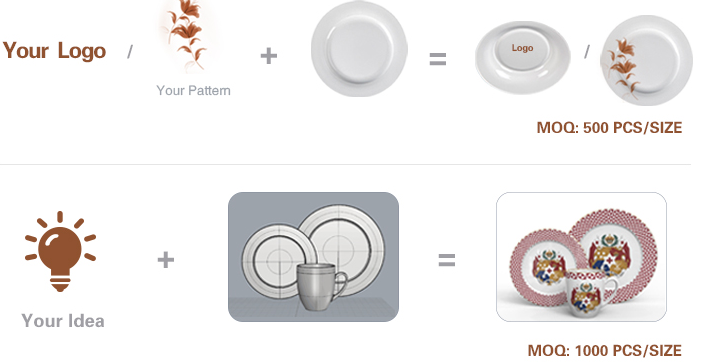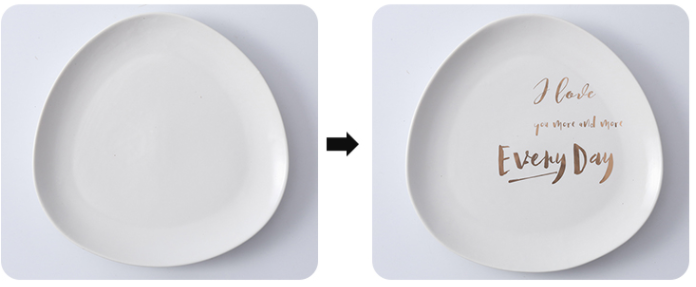 Vrious logo customization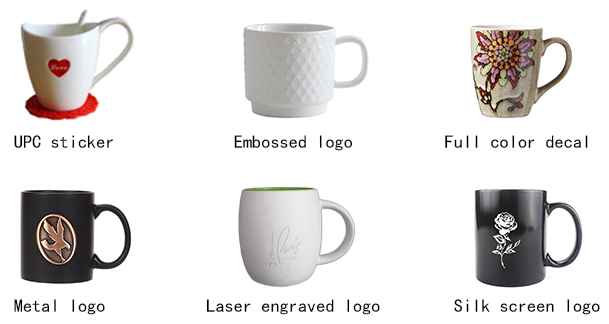 As a professional dinnerware manufacturer, we can customize printed any logo according to clients' requirements. Please kindly send us an email for getting more printing information.