Dinnerware are fragile products and require careful packaging. Generally, each item is wrapped with a bubble bag, and can be protected by foam, pearl cotton, etc., the box needs to use a 5-layer brown box, and the panel must be strong enough to be hard enough and moderate in size.
Ceramic tableware packaging method
1) Simple packaging:
Use simple packaging materials such as straw ropes and plastic straps for binding, or use wooden boards to nail into simple wooden boxes for packaging. Its main function is to protect the product from damage and facilitate stacking.
2) Corrugated paper box, corrugated paper box packaging:
According to the type, shape, size and weight of ceramic products, corrugated paper is used to make various structural forms of corrugated boxes or corrugated boxes for packaging, usually in the packaging box (or box), placed made of foam plastic or corrugated cardboard Various shapes of cushions play a buffering role to prevent ceramics from being damaged during transportation, loading and unloading, and storage.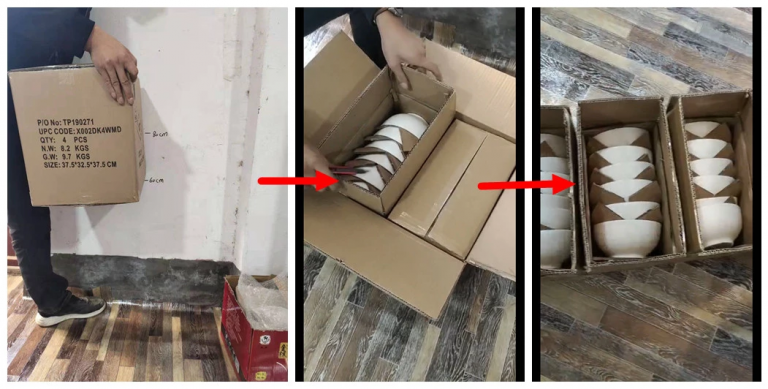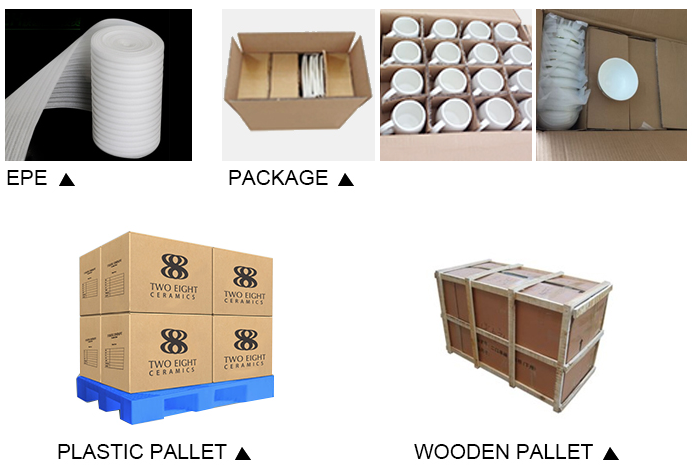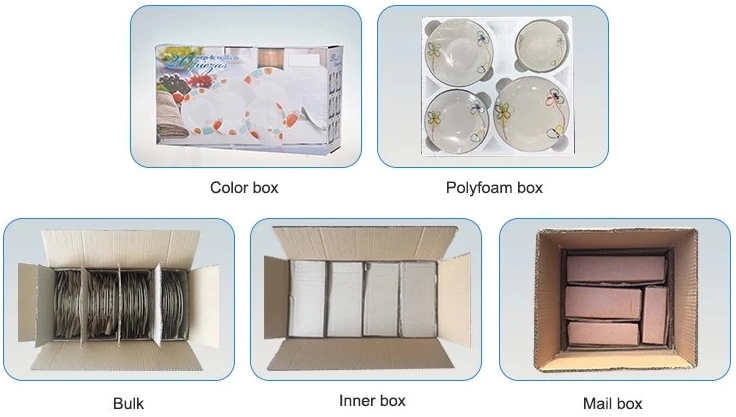 As a professional dinnerware manufacturer, we can customize packaging according to customer requirements, such as printing your logo on the packaging box and customizing various color boxes etc.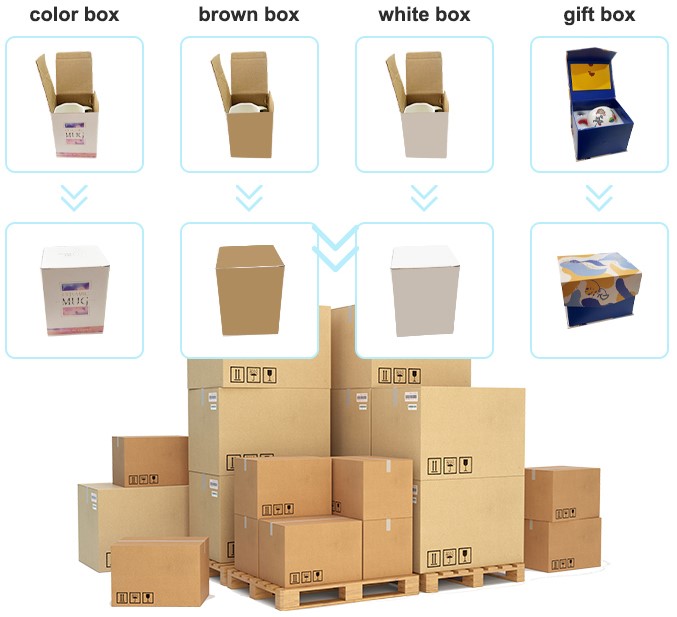 A variety of different packaging for your choice.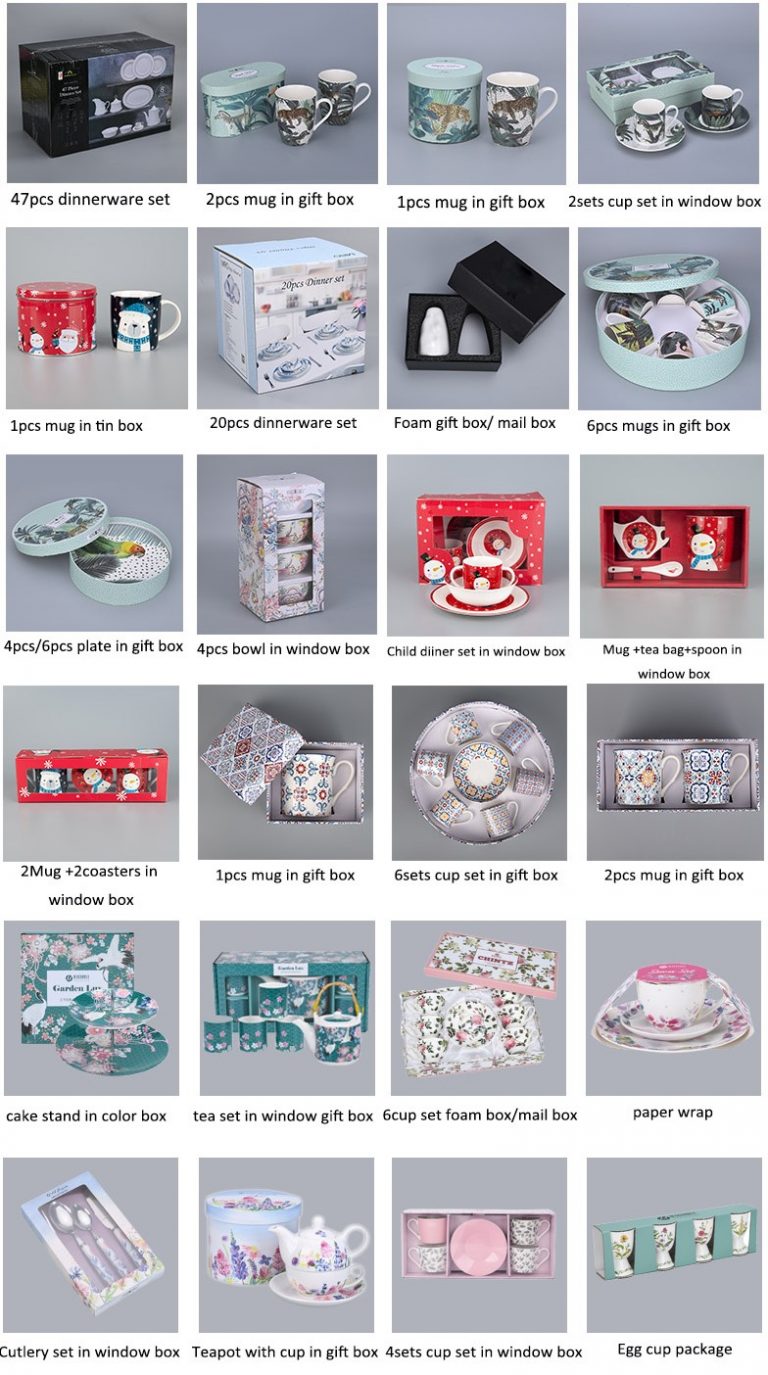 In addition, we can also custom special packaging of dinnerware according to customer needs. Please do not hesitate to contact us at anytime!