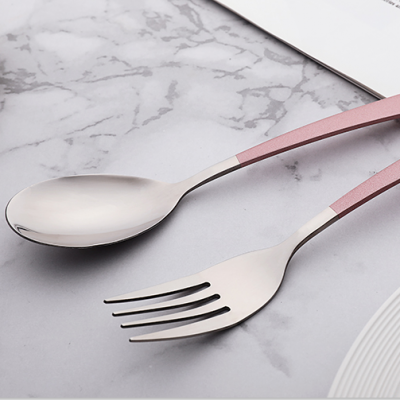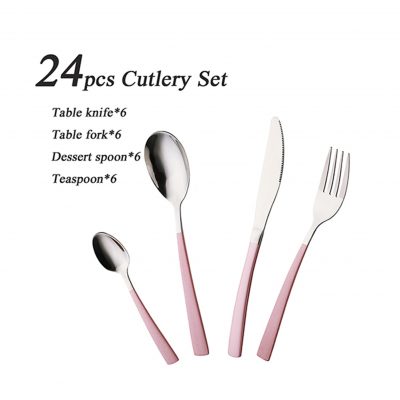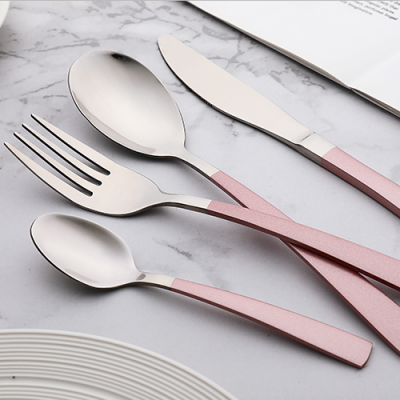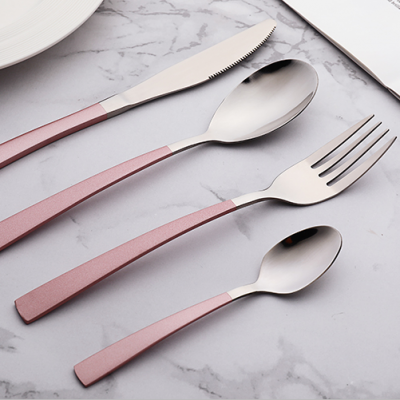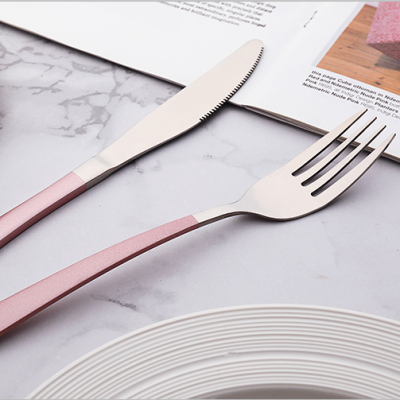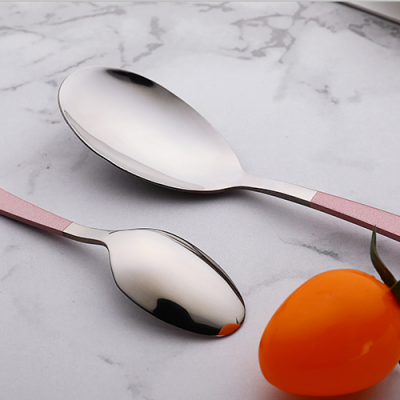 Item
stainless steel cutlery
size
18.5cm
Material
304 stainless steel
Involve
Dinner spoon *1 +Dinner fork *1+ Dinner knife *1+Teaspoon*1
Weight
210g
Color
Gold+White/Pink /Black/Blue/Red/Green
Silver+White/Pink /Black/Blue/Red/Green
Full silver/Black/Gold/Rose gold/
Polish
Mirror & Matte
Packing
Carton
Logo
laser (cutlery) printing (box)
MOQ
280pcs; the higher quantity, the more discount
Sample
free samples available
Set Composition
dinner knife, dinner fork, dinner spoon, tea spoon
Usage
Hotel, restaurant, family used, wedding party,dinner party, supermarket, as a gift, souvenir, sell retail and other.
Stainless steel is made of iron-chromium alloy mixed with other trace elements. Because of its good metal properties and corrosion resistance than other metals, the made utensils are beautiful and durable. Therefore, more and more are used to make tableware, and gradually enter the majority of families.
Stainless steel kitchen knife: The knife is used to cut food, don't use the knife to pick up the food and send it to your mouth.
Remember: if there are three different types of knives appearing at the same time during the meal, the general correct usage is: the one with small serrations is used to cut meat products; the medium-sized one is used to cut large slices of vegetables into small pieces;  and butter and spread it on top of the bread.
Stainless steel western food fork: The movement should be light when picking up the food and sending it to the mouth. Pick up the right amount of food and put it in your mouth. When picking up the food into your mouth, the teeth only touch the food. Do not bite the fork or let the knife and fork make a noise on the teeth or in the plate.