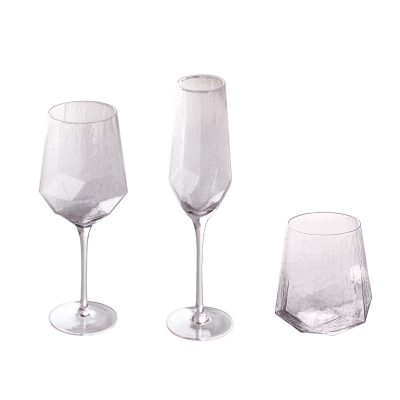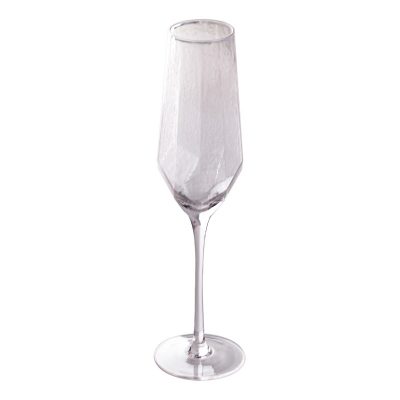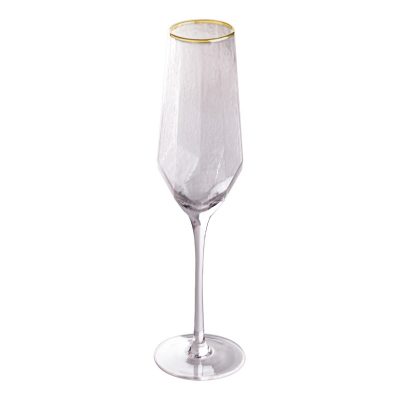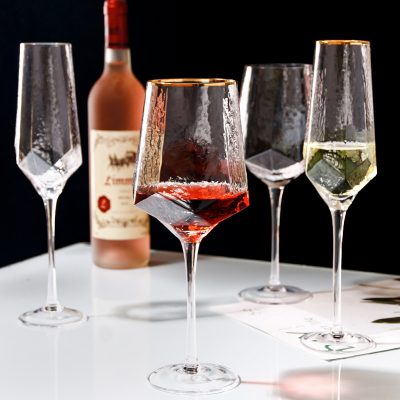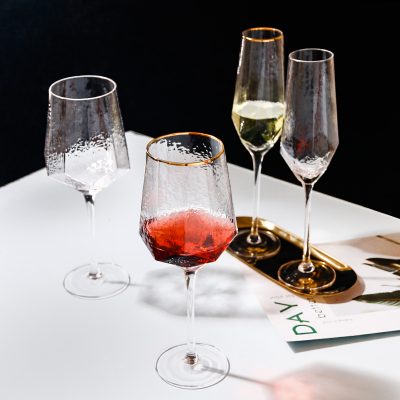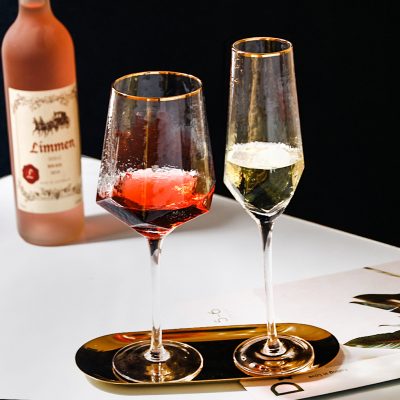 | | |
| --- | --- |
| Glass type |  Wine Glass |
| Technique |   Handmade |
| Material |   Non lead crystal glass |
| Size | 80*90*300mm |
| Capacity | 400ml |
| MOQ | 300pcs |
| Color |   Clear with gold or silver rim |
| Function |   Wedding, event, party, rental, university and home use |
| Feature |   Eco-friendly, stocked |
| Shipping port |   Tianjin |
| Payment term |   TT, Western Union, LC |
| OEM&ODM | Welcome |
| Sample time | 2 days for sample in hand,and 7 days for making sample |
The main materials of red wine glasses are crystal and glass. The aroma and taste of crystal glasses and glasses will be slightly different. The main reason is that the surface roughness of the two is different. It can be observed through a microscope that the surface of the crystal has more concavities and convexities than the glass, and the glass is more hanging. When it is used to hold champagne, the bubbles will perform better. At the same time, the small bumps on the wall of the glass can retain these bubbles for a longer time. This is the soul of champagne.
To taste the true taste of red wine, a glass wine glass for red wine is indispensable. The wine glass generally used has a larger mouth and body, which is really to facilitate the contact of the red wine with the air after being poured into the wine glass. The nature of red wine is special. TThere are many styling changes, rich colors and styles, lighter products, good product flow linearity, and obvious beauty. The product's own design can closely follow the fashion trend of market consumption, can give consumers more choices, and can maximize individualization Consumer proposition, with bubbles and water ripples, good firmness.